At On Time Limousine we understand that each wedding has its own unique way of coming together, as you will see from the above gallery. Each and every bride has her own special touch in what makes her day special. We know that when your day has finally arrived, everything must be perfect.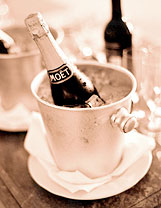 We want to help you tell the world about your spectacular day. By ensuring that your day is as special and as awesome as you had planned it to be.
That means if you need a Limousine for as little as 3 hours or as much as 12 hours, we will provide you with the finest Limousines that our company has available.
Your Limousine will be detailed before arrival as well as stocked with cold beverages, and a bottle of champagne. We can also provide any special requested drinks or flowers and balloons or even chocolates if you so choose and add the receipt to your final bill.

We will roll out the red carpet when you make your way to the ceremony, help the photographer in any way we can, and coordinate with your wedding planner the exact routes to follow so everyone gets to your reception safely and on time.
Our chauffeurs are well dressed, and cater to your needs. Your driver will take you anywhere you want plus you will arrive in style. On Time Limousine treats brides like Queens and grooms like Kings on the biggest day of their lives.

It will be our pleasure to serve you and to showcase your wedding. Give us a call or at your convenience.
Here are a few options for your wedding. They can be tailored to your needs. We provide hourly service, as well.
Reservation requirements: A 50% deposit is due at the time of scheduling to hold reservation for your wedding date. The balance is due for any wedding package on the day of first service. Payments may be made by check in full, minimum one week prior to wedding activities. No additional charge for service areas includes: Alameda, Berkeley, El Cerrito, Emeryville, Oakland, San Leandro. Other areas may incur a travel charge.